Moving to Hawaii
It's your dream to move to Hawaii Island, and moving from the mainland or inter-island is no easy task!   Do you have the right people and resources at your fingertips?
View My Featured Listings
As a Certified Residential Specialist, I represent the most discerning sellers who know their needs will be accurately and professionally met.
Determine Your Property Value
With my excellent knowledge of our local real estate market I'll do my best to help you get the best value for your property.
Aloha and Welcome to My Website!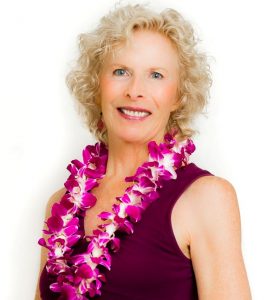 As a Certified Residential Specialist (CRS) I am one of the less than 3% of 1,000,000+ REALTORS® to hold this designation. This group represents the elite performers in residential real estate. I have earned this designation by completing extensive training and by demonstrating significant experience in managing real estate transactions. I'm ready to put my knowledge and experience to work for you to find the perfect property.
I work in Hilo, the Hamakua Coast and all of Puna. The Hilo region is blessed with dramatic waterfalls, fertile rainforests, blooming gardens, and a close-knit community. The Hamakua Coast is known for its lush tropical rainforests, waterfalls and breathtaking seaside views. I encourage you take a look at the values both Hilo and Hamakua provide you as a stakeholder into the future of Hawaii Island. You won't be disappointed. The Puna district represents incredible value in the following neighborhoods and subdivisions. See my Subdivision Overview under the "Island Information" tab for more detailed information about each subdivision.
I am also very knowledgeable about purchasing and building on vacant land.
Black Sand Beach
Pāhoa
Hawaiian Paradise Park
Kapoho Beach Lots
Kapoho Vacationland
Hamakua
Hawaiian Beaches
Hawaiian Parks
Hawaiian Shores
Hilo
Kalapana Sea View Estates
Kehena Beach Estates
Hawaiian Shores Recreational Estates
Nanawale Estates
Orchidland Estates
Puna Beach Palisades
Waa Waa
Opihikao